Tunisian handicrafts: the carpets of Kairouan
Aymen
Kairouan, a city renowned for its religious heritage is also known to be the Tunisian capital of carpets. Discover the inimitable magic of these made, still today, with the greatest care.
Carpets of Kairouan: a craft tradition
Tunisia has been recognized for centuries for the quality of its weavings, and in particular, its carpets. Traditionally hand-knotted, Kairouan carpets are renowned throughout Tunisia and even beyond. The first carpets would have been made at the time of the foundation of the city. It is notably reported that in the first century of Islam, Kairouan paid the price of its suzerainty to the Caliph of Baghdad, in carpets and tapestries. But it is in the XIXth century that the manufacture really develops. Indeed, at that time, the traditional carpet of the city would have been introduced by "Kamla", daughter of a governor of Turkish origin. Inspired by her father's carpets, it would have taken her two years to make this carpet, which she donated to the city's mausoleum. Over time, the carpet of Kairouan became one of the symbols of Tunisia, while the city became the main manufacturing center of the country.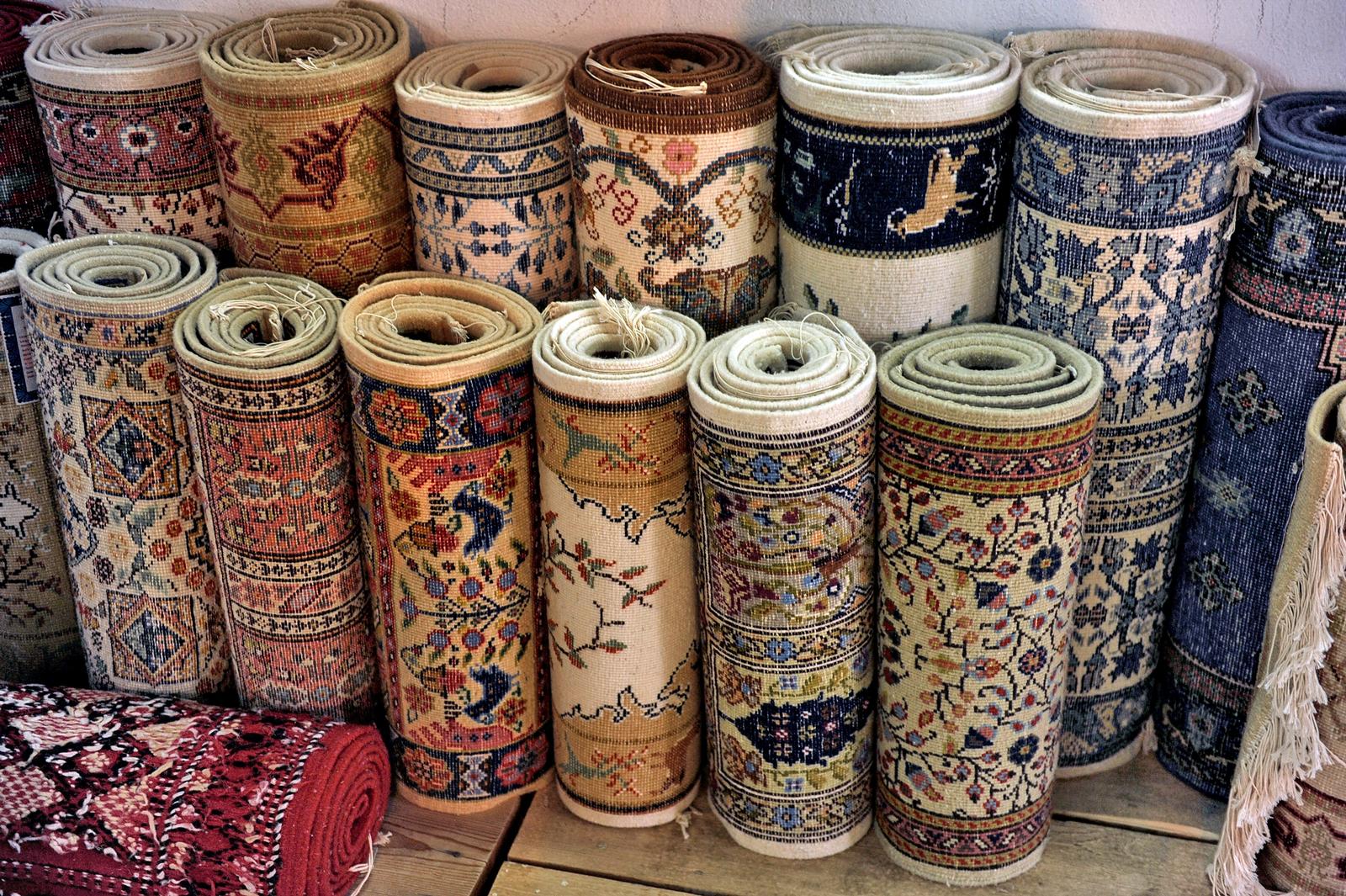 The carpets of Kairouan and their particularities
The carpet of Kairouan is realized in the knotted point, in the hand. The wool of sheep, very thick is generally used, preferred to linen or cotton. On its broad border, this carpet is made up of parallel bands where are swarmed with superb stylized floral patterns. While in the center, a wide field is occupied in its middle by a central diamond-shaped pattern. One of the most famous carpets of Kairouan is the Alloucha carpet. Its dominant color, very natural is that of sheep wool. Indeed, in the last century, the unsuitable use of dyes had altered the quality of the carpets made in Tunisia. Since, the craftsmen chose to return to the sources.

Discover all the beauty and the robustness of the carpets made by craftsmen, by making a stopover in Kairouan during your stay in Tunisia!